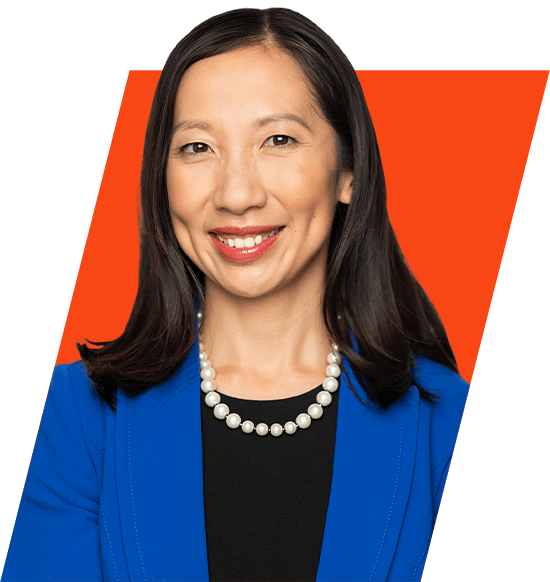 Conversation with
Dr. Leana Wen
Emergency physician, public health professor, and nonresident senior fellow at the Brookings Institution
September 2, 2021
3:00 - 4:00 PM ET
About the Event
YWCA USA is proud to debut our roundtable discussion (fireside chat), From Reckoning to Resolution, a series designed to feature fearless movers, innovative shakers, rainmakers, passionate trailblazers, and sartorial inspirations who are working to organize, disrupt, and destroy barriers around issues like racial justice, gender equity, equal pay, domestic violence, entrepreneurship, and more.
At YWCA, we work to serve as a catalyst in the racial equity movement and to support women of color through a variety of programming and resources. This work is focused on awakening individuals and communities as well as helping them to develop the awareness, willingness, and tools to drive change in themselves and in the institutions we all share.
Our Host
Elisha Rhodes
Elisha Rhodes is a leader, movement builder, and change maker. Within her new role as YWCA USA's Interim Chief Executive Officer and during this transition period, Elisha looks forward to leading this incredible storied movement in its work to realize YWCA's audacious and necessary mission. For the past fifteen years, Elisha has guided the organization's strategic and operational growth, to ensure that YWCA's mandate to eliminate racism and empower women, never falters. As YWCA USA's Chief Operating Officer, Elisha effectively stewards critical resources to support a federated network serving over 2.4 million women and girls each year.
Our Guest
Dr. Leana Wen
Dr. Leana Wen is an emergency physician, public health professor, and nonresident senior fellow at the Brookings Institution. She is also a contributing columnist for the Washington Post and a CNN medical analyst. Previously, she served as Baltimore's health commissioner, where she led the nation's oldest continuously-operating public health department.
She is the author of the patient advocacy book, When Doctors Don't Listen: How to Avoid Misdiagnoses and Unnecessary Tests (St. Martin's Press, 2013) and a forthcoming memoir, Lifelines: A Doctor's Journey in the Fight for Public Health (Metropolitan Books, July 2021).
Get Updates From the YWCA